It really is not surprising that garden rooms have become the "in thing", the "must have" additional space to the main house; it makes sense that a multipurpose room, a space that the whole family can use all year round, will become a true asset, almost certainly adding value to your property.
Not everyone will be able to afford to splash out on a purpose built garden room so here we will explore some of the ways that those with limited resources can achieve their very own place of peace and quiet, a haven away from the distraction of everyday family life, a garden room on a budget.
Shed Garden Room Conversion
Many of us have a garden shed, either a shabby old thing that's seen better days, a smart, modern version painted in the latest trendy shade or something somewhere in between. Whatever it looks like it is almost certainly only used for storage but with a little time and effort it could become your multipurpose garden room. Using an existing structure is the most budget friendly way possible to owning a garden room, you will not have to clear the area or build a foundation and you may even have a path from your house to the shed, all of which will save you time and money. A garden shed is generally not built to keep people warm and cosy during the autumn and winter months so upgrading will be essential, we recommend that you start your conversion in late spring or summer so you are less likely to be working in inclement weather.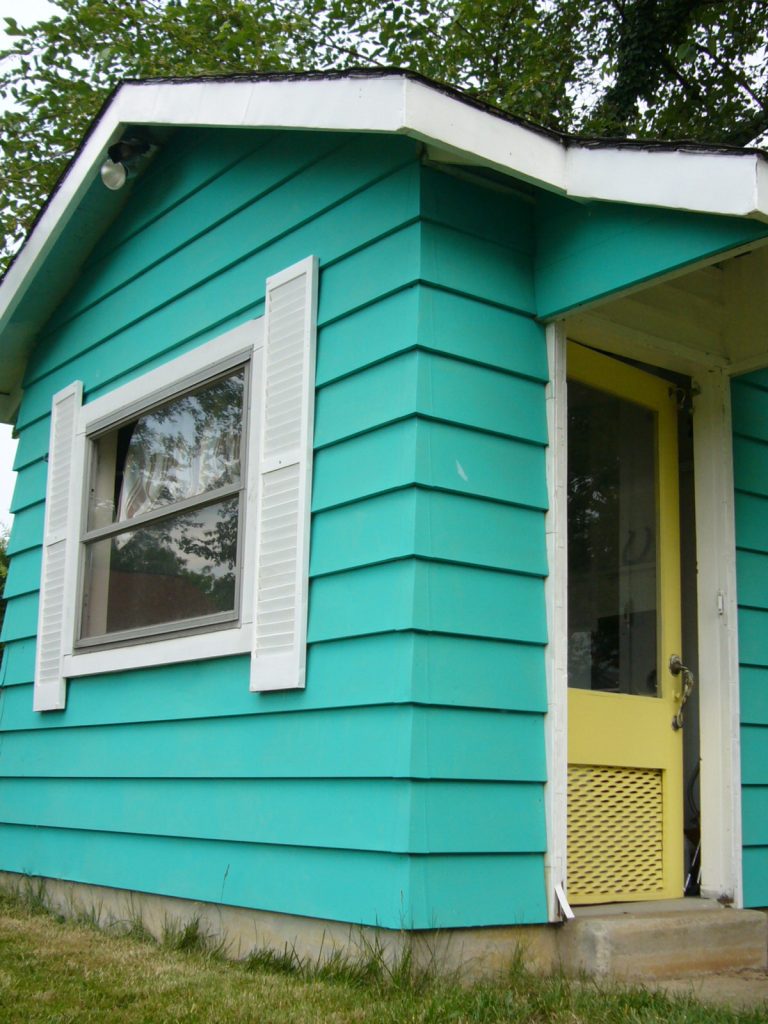 Your first task should be to check the condition of the exterior of your garden shed, repair any damaged areas and fill all gaps and holes, inspect the roof covering and replace or repair as necessary. Replace any broken windows. Insulation is a crucial part of converting a shed to a garden room, as without it the garden room would not be usable all year round. The walls and roof should certainly be insulated and if it is possible to insulate the floor without losing too much headroom then this should also be done. Your door will also need insulating to prevent draughts coming through the joints and to add another layer of protection against cold weather. There are many types of insulation available, some come in the form of soft sheets or rolls and others are rigid boards, they come in a variety of thicknesses so it is advisable to investigate fully before making your purchase. For more information on insulation click here. Your garden room on a budget will already feel much cosier once you have finished insulating, it should also be much more soundproof, a bonus if you live in a noisy neighbourhood.
The next upgrade should involve your windows and doors, repair any holes or gaps and fit draught excluder all around the inside of each frame. If your window frames are not strong enough to hold a double glazed unit or your budget does not allow it, then a sheet of clear acrylic screwed over the window on the inside should make an acceptable substitute. It will allow light in and help to keep the cold out, a line of clear silicon or draught excluder around the edge will prevent draughts. Getting power to your garden room can be achieved in two ways, the first is to have electric cabling run from your house by a professional, this will be the most convenient option but also the most expensive. The second is to run an outdoor extension lead from your house, however, this should be disconnected and stored inside after every use as they are not designed to be kept outside for more than a day or two. You will be risking a potentially lethal electric shock or fire if you keep an outdoor extension lead connected outside for more than a day or two at the most. Never use an indoor extension lead outside. Once you have connected electricity to your garden room on a budget you can install heating, an electric convector heater or an oil filled electric radiator are two very efficient and inexpensive forms of electric heaters, both are simple plug in units and are thermostatically controlled. The convector heater heats up immediately but loses heat as soon as it is switched off whilst the oil filled radiator takes longer to heat but stays warm for a long time after being turned off. To learn more about garden room heating click here. Add a nice rug to keep your toes warm and brighten up the place and you are set to go!
Garage Garden Room Conversion
Before starting any work on your conversion it is important to check that your garage structure contains no asbestos, this was once a popular material for garage construction of the walls but most commonly the roof. Asbestos is highly dangerous! If you find that your garage was built using asbestos in any way at all then it is important to contact a professional company to remove and dispose of it correctly. Click here to find contact details for your local authority for advice regarding asbestos.
Converting a garage into a garden room on a budget will be much the same as converting a garden shed, the main difference being that you will have to decide what to do about the large door at the front end. Many people decide to retain the garage door in case they decide to return the room to its intended use, in this case they simply build a frame around it and line with plaster board on the inside, a layer of insulation and a form of cladding on the exterior. Of course this will only work if there is a separate personnel door, if not then you will have to either cut one into the side wall of the garage or remove the garage door completely and build a new front wall with a door.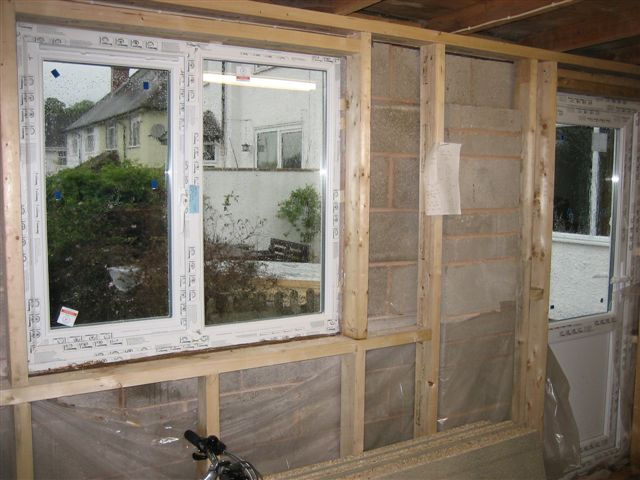 One benefit of converting a garage into a garden room is that it is likely to be larger than a shed, although of course this will also mean that you will have more outlay for materials. As a garage is generally more robustly built than the average garden shed it is likely to have strong enough window frames to support double glazed units and the same applies for the door. Second hand double glazed windows and doors can be readily found in your local classified ads websites, they are often even free to collect! Other useful sources are online auction sites, recycling sites and even shop window adverts. Another benefit of a garage conversion is that it probably already has mains electricity connected, another cost that you will not have to worry about. In fact, once you have insulated, changed the windows and doors and fully upgraded your garage, we can see no downside at all to converting it into your garden room on a budget – apart from the risk of your car not starting in the winter, surely that's a risk worth taking?!
Converting a garden shed or a garage into a garden room on a budget can result in an attractive and useful extra space for the whole family to enjoy, provided it is done properly and safely. We recommend that you contact your local authority as planning permission or building regulations approval may be required.