Having a garden room gives you a perfect work setting and can be used as a hanging-out place. This room tends to get chilly, especially during the winter months. So if you want to use your garden room all year round, then you need the best heaters that you could get.
Jackets and blankets aren't enough, you'll also need heaters. Garden room heaters that can provide substantial heat for you, especially in the winter, are preferable. There are several types of heater that you can use, choosing the right one for your garden room is crucial, keep in mind that each type has its benefits and negatives. If you want the perfect heating solution for your garden room, then keep reading below.
Garden Room Insulation
Insulating your garden room is a practical and effective approach to combating cold weather. Insulation can help to retain heat, especially in winter, where this room can be impossible to use without heating systems or equipment. It's crucial to provide or maintain heat as much as possible in your garden room so you can use it all year round. Installing insulation to the floor, ceiling, and walls can provide you with a comfortable temperature regardless of what heating system you use. Insulation is the best way to retain heat in your garden room, if you're short on budget, consider investing in good insulation materials. It's very cost-effective, even you use an outdated or old heating system, it can still be sufficient to give you warmth in the cold days of winter.
Benefits of Insulation
There are many benefits you can get from installing insulation in your garden room.
Insulation can reduce the cost of cooling and heating depending on the insulation material
Can last many years depending on the quality and installation
Greatly reduces greenhouse gas emissions
Acts as a vapour barrier
Cost-effective & Budget Friendly
Negatives of Insulation
May irritate your eyes, skin or lungs during installation
Fibreglass insulation can be 10 times less eco-friendly than greener products during the production process
Garden Room Electric Heaters
Electric heaters are a great device that can constantly retain and produce heat in your garden room. Electric heaters are a great idea to install in your garden room because they can be cost-effective, although larger garden rooms require a more powerful heater to cover the area and provide adequate heat in the room. This heating device is great for gentle background heat, especially in the winter season or cold season. If they are required to run for long hours they can be expensive to run. They are very cheap to buy and easy to install, and there is a wide range of brands and types like solar heaters.
The Benefit of Electric Heaters
Electric heaters are the safest possible heating solution for your garden room and they can provide a good amount of heat all year round, this is perhaps the most popular option for both large and small garden rooms. You can save money by using electric heaters due to the speed they can reach optimum heat output in comparison with slower alternatives, such as oil filled heaters. Compared to wood burning stoves they are environmentally friendly.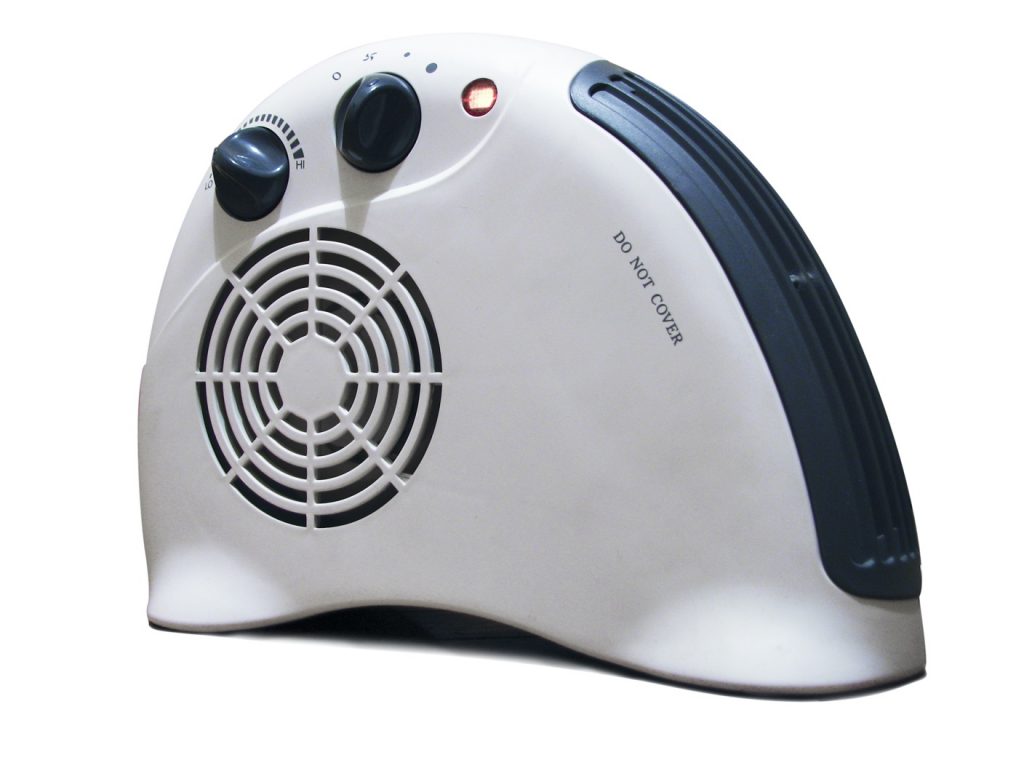 Garden Room Electric Heaters Pros
Safe to use, if used correctly
Simple installation
Can cover a large area
Cheap
Portable
Can save money
Garden Room Electric Heaters Cons
Some heaters don't have timers
Can make the air dry
Can be a fire hazard if not used correctly
Under floor Heaters
Under floor heating is an effect heating method. They provide a continuous supply of background heat for your garden room. Because they need to run for long hours to continue supplying your room with gentle heat, running them can be quite expensive. Using under floor heating does not occupy floor space because it is installed under your floor, giving you more space and flexibility over the positioning of your furniture in the room, whether it is a gym, office or studio. If you have ample funds, why not upgrade your heating system to make use of under floor heating.
Benefits of Garden Room Under Floor Heating
Under floor heating is a great option for garden room heating. Under floor heating is a wiser choice if you have limited space in your garden room; it's a low-maintenance heating system that produces gentle background heat when running. Also, this type of heating is safe and easy to install during construction, although challenging to retrofit.
Energy-efficient heating
Low maintenance
Effortless to run
Provides more space
Safety and comfort
Negatives of Garden Room Under Floor Heating
Higher installation cost
floor height issues
Garden Room Infrared heaters
This type of heating is called radiant heat, in which only the people inside the garden room are heated. Infrared heaters are unique and discreet, typically radiant heaters are small and can be installed upon the wall and ceiling of your garden room. These types of heaters provide fast and efficient heat in the background without being obtrusive. Infrared heaters are best when there are many people in the room, they are also economical to use. The downside of them is that you need to be in line with the heater to get the most out of it.
Benefits of Infrared Heaters for Garden Rooms
An infrared heater is a good option to use in your garden room. This type of heater releases radiant heat, radiant heat is similar to the heat produced by the sun, this can quickly be absorbed by the people inside the garden room. Also, infrared heaters are a low-maintenance heating system, perfect for anyone looking for an efficient and affordable heating system.
Quick heat recovery
Low maintenance
soundless
Cost-effective
Energy efficient
Negatives of Infrared Heaters for Garden Rooms
Immediately loses heat when turned off
Has a effective directional zone
Conclusion
Garden room heaters are crucial in producing heat in your garden room, especially on cold days. You won't enjoy your garden room during the winter if you rely only upon jackets, sweaters, and blankets. Although a garden room heater can provide you with good heat background, there are few issues to consider related to health and safety, faulty or damaged heaters can cause electric shock or fires.