Scotland is a land of awe inspiring scenery, from its rocky glens to the snowy highlands; its rugged beauty attracts visitors from all over the world.
Scotland has an unpredictable climate; you may experience wind, rain, snow and sunshine, all in the space of a single day! For those who enjoy being out in the garden but don't particularly enjoy the more inclement aspects of the Scottish weather, a garden room could be the perfect solution.
A Scottish garden room is likely to require more forethought and planning than a garden room in a place that rarely has high winds, rain or snow. You will need to consider the possible effect of falling branches or trees, flooding or leaks, or even how snow and ice could prevent access to your garden room.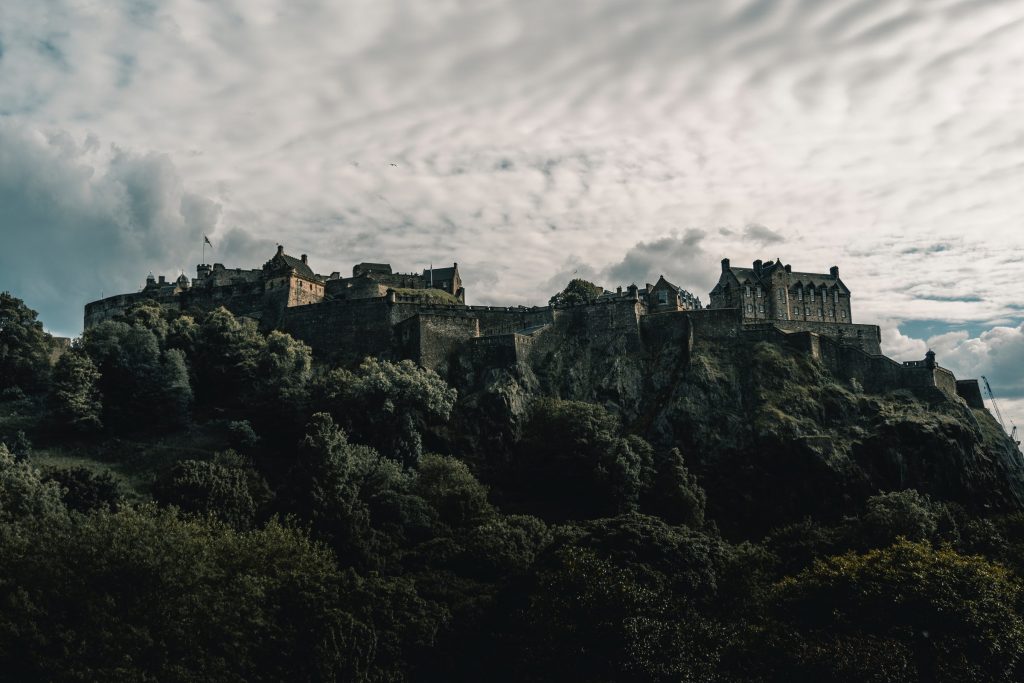 Scottish garden rooms are generally considered as permitted development – "sheds, garages, greenhouses and other buildings" – which means that planning permission is not required, however, there are restrictions and the Scottish Government recommends that you "always check if you'll need permission before starting any work". You may need to apply for planning permission if you live in a conservation area or you could need Listed Building Consent if you live in a listed building, even if you do not require planning permission it is likely that you will have to comply with minimum building standards regulations. The Scottish government has published a checklist for permitted developments which you may find useful: https://www.gov.scot/publications/householder-permitted-development-checklist/
Having checked whether or not you will require planning permission the next sensible step would be to investigate the area of the garden where you would like to construct your very own Scottish garden room, are you aware of any drains, sewage pipes, electrical cables or any other kind of utility services running under your garden? If you are unsure then it is advisable to check with your local authority.
You have confirmed your standing where planning, etc., is concerned and you are now confident that you can quite safely begin construction of your garden room, let the fun begin!
If you are thinking of buying a steel shipping container, either a conversion or one to convert yourself, or a modular garden room that arrives in one piece you will need to consider access before you make your purchase. The unit will arrive on a lorry and it will need to be craned into position, the lorry will need to get close to the concrete base of your garden room, unfortunately many operators of this type of lorry will not run over grass so you will most likely need some sort of a hard standing. You could arrange for a larger crane but this will also require good access and it will increase your costs. If you live down a winding, narrow lane that a lorry would struggle to negotiate then you may need to rethink your plans, you will have the same issue regarding delivery if you live in a terraced house with no rear access. Those living in a terraced house with no rear access will also need to bear in mind that every single part of your Scottish garden room will have to be brought through your house, possibly causing damage to walls and flooring.
When deciding upon the position of your garden room you will need to consider nearby trees. Firstly, you do not want to damage them, particularly if they are mature trees or are protected. Secondly, you do not want the trees to damage your garden room, so it is best to avoid any overhanging branches that may be brought down in a storm, potentially crushing the roof of your garden room. If you intend to have electricity and running water then you will need to consider the distance from your garden room to your house, the further you away you are the more costly it will be to install these services. Whether your garden room is to be used for work or leisure, or both, you will be accessing it through your garden; this will be a lovely walk on a spring or summer day but during the depths of winter, or even on a chilly autumnal day, that walk is not going to be as pleasant. If you do not have a path or gravel walkway, even stepping stones, your lovely lawn will turn into a quagmire in no time at all, then you will be simply spreading mud between your house and your garden room.
Having decided upon the position and size of your eagerly anticipated Scottish garden room you will need to construct a concrete base, this is very important as you cannot just build directly onto grass or soil or your garden room will suffer from settlement.
It is always recommended that you fit the best quality insulation that you can afford, this goes for anywhere in the UK but particularly so for the colder areas, generally northern England and Scotland. Insulation will make a huge difference to keeping your garden room warm during the autumn and winter months and cool during the spring and summer, it will also help to keep your heating and cooling costs down. Double glazing is a must, especially if you intend to fit bi-folding doors to your garden room, the benefits of triple glazing should be taken into account if you live in a windy spot. For those living in areas that regularly have heavy snowfall, you should consider the effect of the weight of this snow upon the roof of your garden room, to avoid any potential damage you may need to take advice regarding reinforcement.
Once you have constructed the shell of your garden room and it is wind and water tight you can begin to think about electricity and running water, at this point you will need to think about under floor heating as the heating pipes will sit upon your concrete base and will then be covered with a screed.
Flooring should be something durable and easily cared for, either tiling, wood or heavy duty laminate are all suitable, particularly if you have under floor heating fitted. Lighting can be as simple as track lighting for the ceiling with desk or table lamps elsewhere, outdoor lighting will be important for the months when it becomes dark early. Blinds will be useful for privacy and for when the sun is shining directly into your garden room, although curtains will also give your room a snug and cosy feel.
Heating is a very important requirement for a Scottish garden room; even if you have under floor heating you will probably feel the need for another form of heating during the colder months of the year. Electric convector heaters give immediate heat and are thermostatically controlled; they lose heat almost immediately after being switched off. Electric oil filled radiators are another option, these are also thermostatically controlled, they take longer to heat up but they retain heat for a long time after the power is turned off.
We are sure that you will enjoy your Scottish garden room, whether you build it from scratch yourself or order one and have it installed, it is certain to become a wonderful extra living space for you and your family to share.
Garden room companies in Scotland
Insulated and low maintenance Garden Buildings from Scottish Garden Rooms. High Performance range ideal for Offices, Studios, Gyms, Man Caves.
Outside In Garden Rooms specialises in building bespoke, insulated and environmentally sustainable garden rooms.
Garden Buildings in the UK – We deliver and install our range of insulated garden offices across mainland Scotland, including Dumfries, Edinburgh and more.
Bespoke and modular garden rooms, garden offices, outdoor pods, log cabins and freestanding rooms. Perfect for work, play or entertainment in a variety of shapes and sizes.
Need extra space at home for a home office, studio or a place to relax? Our luxury garden rooms are the perfect solution.
Bespoke Garden Rooms & Studios
Home Conversion Scotland installs luxury garden rooms, garden offices and sunrooms across Central Scotland.