Garden rooms are in demand now more than ever, whether it's because they're on lockdown or not, homeowners are increasingly seeking cost-effective ways to increase the amount of usable living space in their current homes.
Who wouldn't desire an extra room in the back garden for more space and a lifestyle change without having to move?
A well-designed garden room is a unique alternative to standard home extension options, providing more space for anything you choose to do with it. Depending on your budget, a garden room can be anything you want it to be, from a peaceful garden home office or yoga studio to a self-contained annex for extra sleeping quarters.
Adding a sofa bed to your garden room so that guests can stay there on occasion is acceptable and does not require planning permission. However, if you wish to sleep in it on a regular basis or turn it into a self-contained apartment or granny annexe, you'll need to apply for planning permission and follow building regulations.
Traditional methods of increasing living space, including extensions and loft conversions, are large projects that may be time consuming and expensive. A garden room is a simple and cost-effective way to add extra space to your property and construction can be completed in a much shorter time frame than would be expected when building extensions or loft conversions.
In this article we will explore what is involved when building a garden room that will be used for living in – also known as an annexe.
What Are The Advantages Of Having A Live In Garden Room?
Perfect Choice For Retired People
If you're retired and don't want to live in a retirement home or spend your hard-earned money on assisted living, living in a garden room is a great solution. Not only is it cost effective, it also helps you to stay close to your family home and spend quality time with your children and grandchildren. A garden room will also enable you to enjoy your retirement independently whilst providing peace of mind to your children.
A Perfect Option For Adult Kids
A live in garden room might also serve as a safe haven for your older children. Getting on the property ladder in today's world can be a long and arduous process. If your family home is already cramped, however, accommodating your adult children can be a difficult experience for everyone. In this case, a live in garden room is a fantastic solution because it provides your adult children with the space they require without interfering with your daily routine.
Guest Room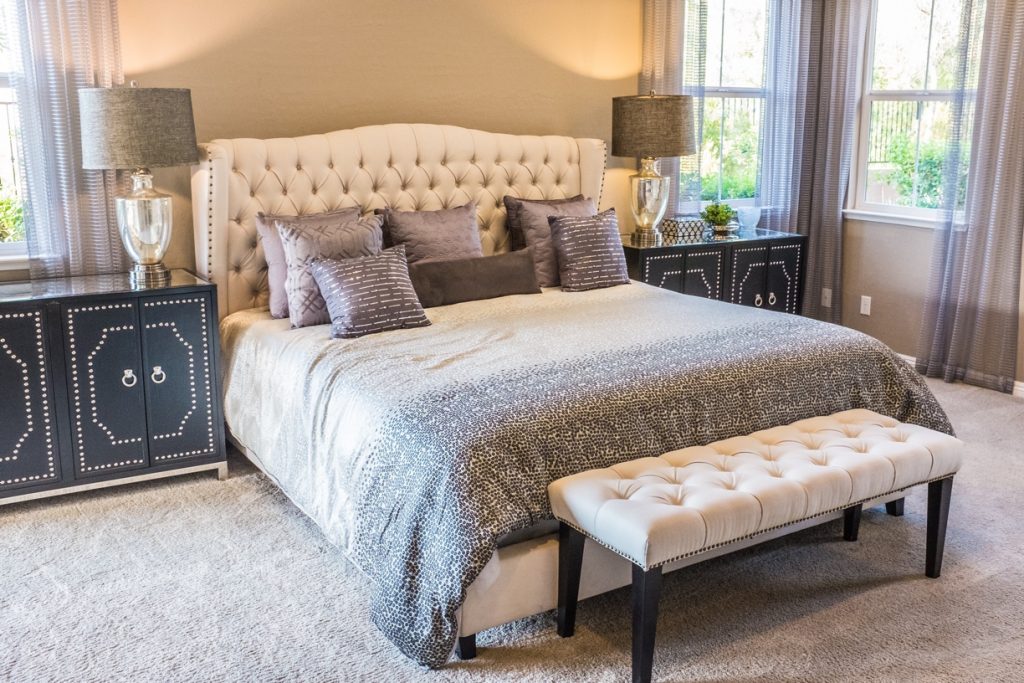 Setting up a sofa bed in your garden room for occasional guests is considerably different from setting up a full bedroom that will be slept in on a daily basis. Most people can build a garden room under permitted development rights (i.e., without seeking planning permission) and add a sofa bed for the occasional visitor. However, if somebody is going to sleep in your garden room long term, it must adhere to Building Regulations and you will need to seek planning permission.
Requirements For Building a Garden Room Suitable To Live In
Permitted Development Rights For A Garden Room
First and foremost, where planning permission is required a garden room will generally be classified as an outbuilding. As a general rule outbuildings do not need planning approval and are covered by your "permitted development rights," as long as the garden room meets the following criteria:
A single-story building with a maximum eaves height of 2.5 metres and an overall height of four metres with a dual pitched roof or three metres with any other roof.
Not on the ground in front of a wall that forms the main elevation.
If a building, enclosure, or container is within two metres of a dwelling/curtilage house's boundary, it must have a maximum height of 2.5 metres.
There are no balconies, verandas, or raised platforms (a platform must not exceed 0.3 metres in height).
Additions or other structures would cover no more than half of the land surrounding the "original house."
Planning Permission
Although building a garden room will generally come under the rules of "permitted development", if you intend to use your garden room as an annexe in which people will sleep on a regular basis then you will need to apply for planning permission. Your planning application should be submitted prior to the commencement of construction of your garden room annexe or prior to starting any conversion process, as with a garage or other outbuilding conversion. Planning rules and regulations may differ from one area to another, depending upon which part of the UK you are located, we highly recommend that you seek advice from your local planning authority before making any final decisions regarding your planning application, this could save you both time and money.
Building Regulations
Building Regulations must be followed when building a garden room that is to be used for sleeping in. A building inspector will monitor the construction of the building and verify that the regulations have been adhered to and it is a safe place in which to sleep. Converting a garage or any other building into an annexe will follow the same rules.
Before you begin, seek assistance from your local planning authority. Building regulations cover a wide range of topics, including:
Building foundations and floors
Double-glazing and insulation
Electrical power
Drainage
You will obtain a certificate once you have performed the work to the required standard and it has been examined by the appropriate authority.
Neighbours
It is always a good idea to speak to your neighbours before you even begin to draw up plans or start thinking about the design, size or cost of your future garden room annexe. Your neighbours are the people who are likely to be most affected by construction noise, blocked driveways and parking issues, it is also likely that the view from their property will be affected. A quick chat to explain your plans and reassure your neighbours could make all the difference where a planning application is concerned.
Whatever you intend to use your garden room annexe for – a place close to family in your retirement, independence for your adult children or a guest room for regular visitors, it is certain to be a very useful extra living space that, done well, will add value to your home.
Special thanks Scott Neilson for providing the image