Is a garage not a garden room? It is in the garden and it is a room so we are going to include it in our array of different garden rooms and conversions.
The very idea of being able to construct a purpose built garden room will be just a pipe dream for many of us, it is indeed possible to build a garden room on a tight budget but if you do not have the funds your garden room will remain a flight of fancy. Another reason for not achieving your dream of owning a garden room is lack of space, there are plenty of tiny garden rooms on the market, or you could even design and build your own, however, if you only have a rear garden large enough for a couple of dustbins, or no rear garden at all, you are sadly not going to be able to squeeze in even a pocket handkerchief sized garden room.
Can I convert my garage into a garden room?
Yes you can! This is a popular way of gaining a garden room, most people have a section of driveway to access the garage and this is where the car could be parked once the garage has been converted.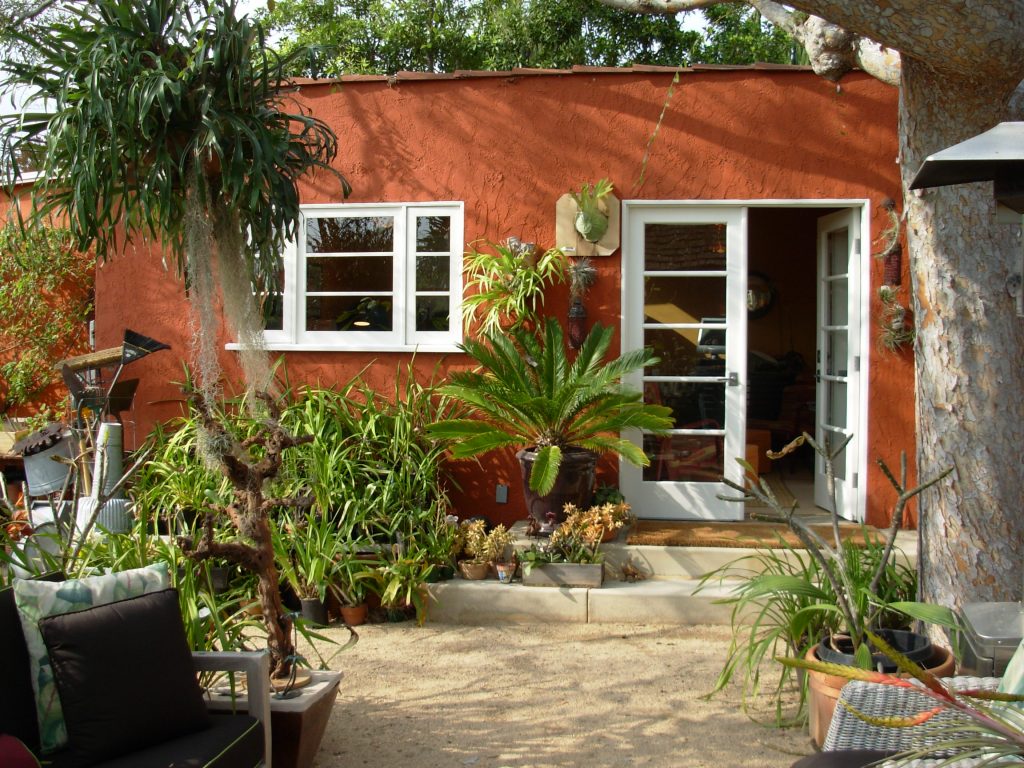 This eye catching building has been converted from a garage to a garden studio for a landscape architecture company. A large window and double doors should keep the room bright and airy, even with the shrubs and trees close by. The walls have been rendered and painted a rich, earthy terracotta colour which contrasts nicely with the bright white of the window and doors. Lots of potted plants and outdoor seating make this an attractive and welcoming place to work or visit.
Asbestos alert!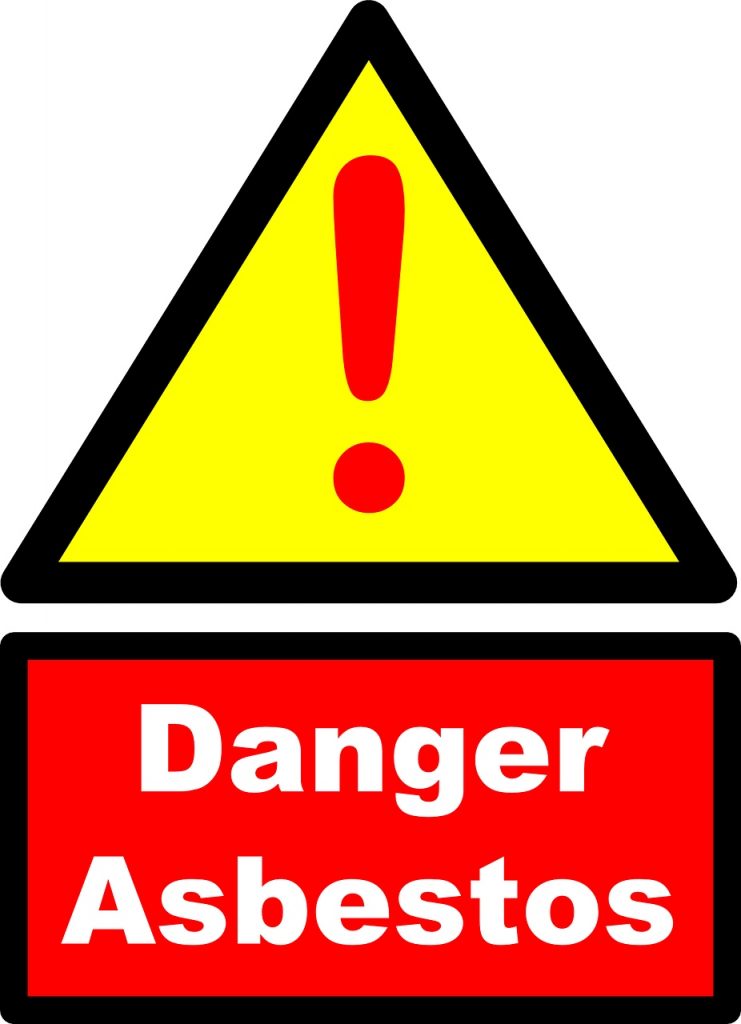 It is important that you check your garage roof or walls were not built using asbestos, this was once commonly used in the construction of outbuildings in the UK. Asbestos is extremely dangerous and should only be dealt with by professionals who are highly trained and have the correct safety equipment. It is crucial that you seek advice if you are unsure or suspect that asbestos has been used in the construction of your garage, never attempt to dispose of this material yourself. For advice regarding asbestos and its disposal please click here.
Converting your garage
Converting an existing building into a garden room is a great way to save on the costs of starting from scratch, the concrete slab (or foundation) will already be in place and it is likely to be stronger than would have been required for a garden room as it needs to bear the weight of a car. The walls may be constructed of a variety of materials, you might be lucky enough to have stone or brick walls, perhaps chosen to blend in with the main house, however, many garages were built using prefabricated concrete panels, these are not the most attractive of walling material but they are sturdy and robust so it makes good sense to retain them. Prefabricated concrete panels can be disguised by using exterior cladding, we will cover this later. Of course converting an existing garage into a garden room means dealing with a large gap at the front of the building through which the vehicle would have been driven, this can be dealt with by building a new front wall in stone or brick to blend with the existing walls or constructing a timber frame and cladding, if you are already cladding prefabricated concrete panels you should use the same type of cladding. If your garage already had a side door and window you will not have to go to the expense of fitting them, if not then you will have to cut into a side wall or fit them into the new front wall during its construction. Your garage roof may need to be completely replaced, particularly if it was built using asbestos, a new flat roof will be watertight and fully insulated and it will make a huge difference to the interior temperature during the winter months. You could opt to have a skylight fitted to your new roof, this will flood the interior with natural daylight and it will also allow fresh air in on hot summer days.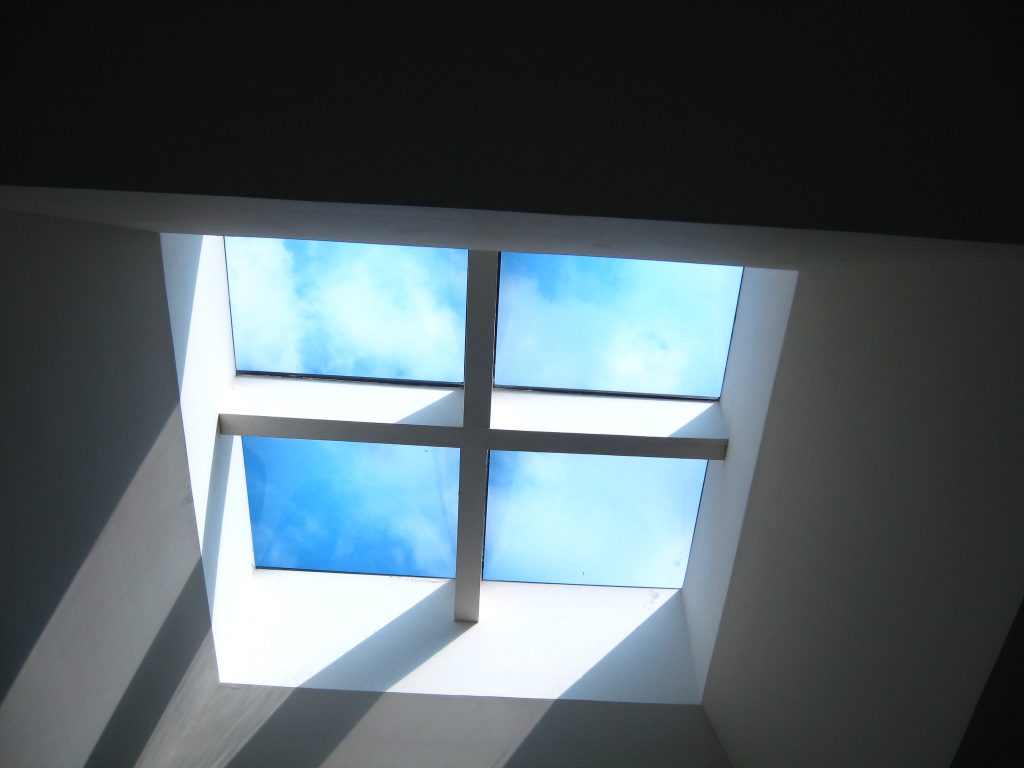 Cladding the exterior of your garden room
There are many types of external cladding materials but the most commonly used is timber cladding, this is usually far cheaper than other types of cladding and is the easiest to install, it can be fitted on a DIY basis by a competent DIYer. Cladding your garden room will give you an opportunity to add insulation between the cladding and the inner wall, this will help to keep your garden room warm in winter and cool in the summer months.
Interior walls
Lining your internal walls with plasterboard will allow you to add insulation between the plasterboard and the inner walls; you will also need to fit insulation if you built the new front wall using a timber frame and cladding.
Do I need planning permission to convert my garage into a garden room?
This type of conversion generally does not require planning permission, particularly if your garden room is no higher than 2.5m as it will then come under the rules for Permitted Development. However, some areas of the UK will differ from others where restrictions and limitations apply so it is always a good idea to seek advice from your local planning authority. If you live in a conservation area, Area of Outstanding Natural Beauty or a National Park you will need to make a planning application, if your main house is listed you will also need to seek permission. Building Regulation approval may also apply for this kind of conversion.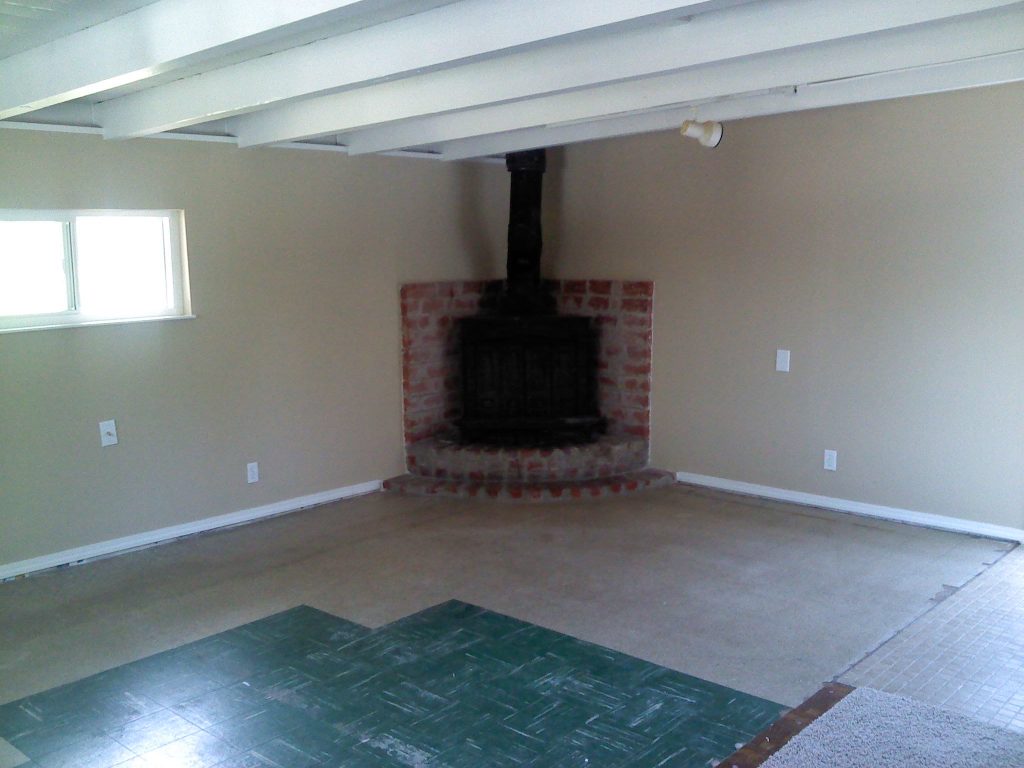 Most of the hard work appears to be completed in this garage to garden room conversion, the owners have positioned a large wood burning stove in the corner of the room and this will probably warm the entire garden room during the winter months. New flooring and blinds on the windows and this garden room is ready to go!
We hope you have fun converting your garage into a garden room, it is a project the whole family can become involved in and, once completed, it will be a much valued extra space for everyone to enjoy.