Imagine a shady nook under the canopy, nestled within the branches, listening to the creaking of the wood with every sigh of the wind. A tree house is definitely not just for children.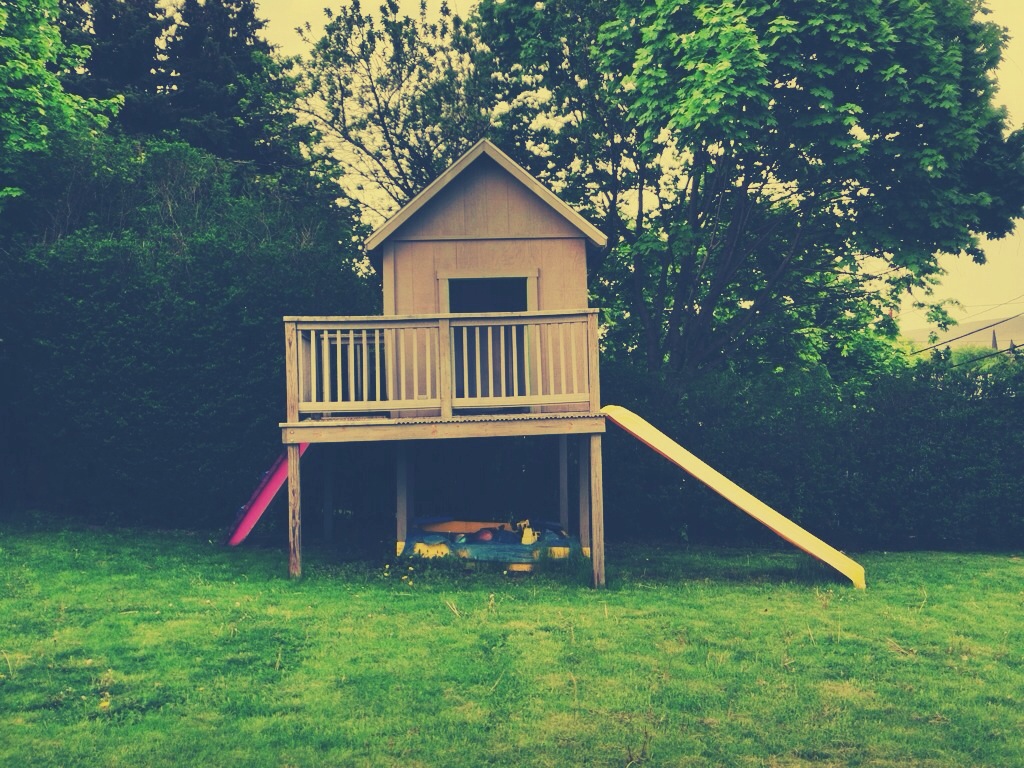 This is not really a treehouse as it is built upon stilts but it is so sweet and treehouse-like that we just had to include it. The children who enjoy playing in, on and under it are almost certain to feel that it is a treehouse, anyway, the stilts are made from trees.
A simple construction that will give hours of pleasure, the decked L shaped balcony is a nice touch, allowing for steps up and a slide down without anyone having to enter the actual house part of the treehouse. The sheltered storage area is an added bonus.
Wow! What an awesome treehouse this is! Positioned high enough in the trees to allow for a very scary looking rope and plank suspension bridge access point, the treehouse has a balcony seating and viewing area at the front. The roof is fully tiled and the chimney and gas cylinder show that heating is available for those cooler days aloft.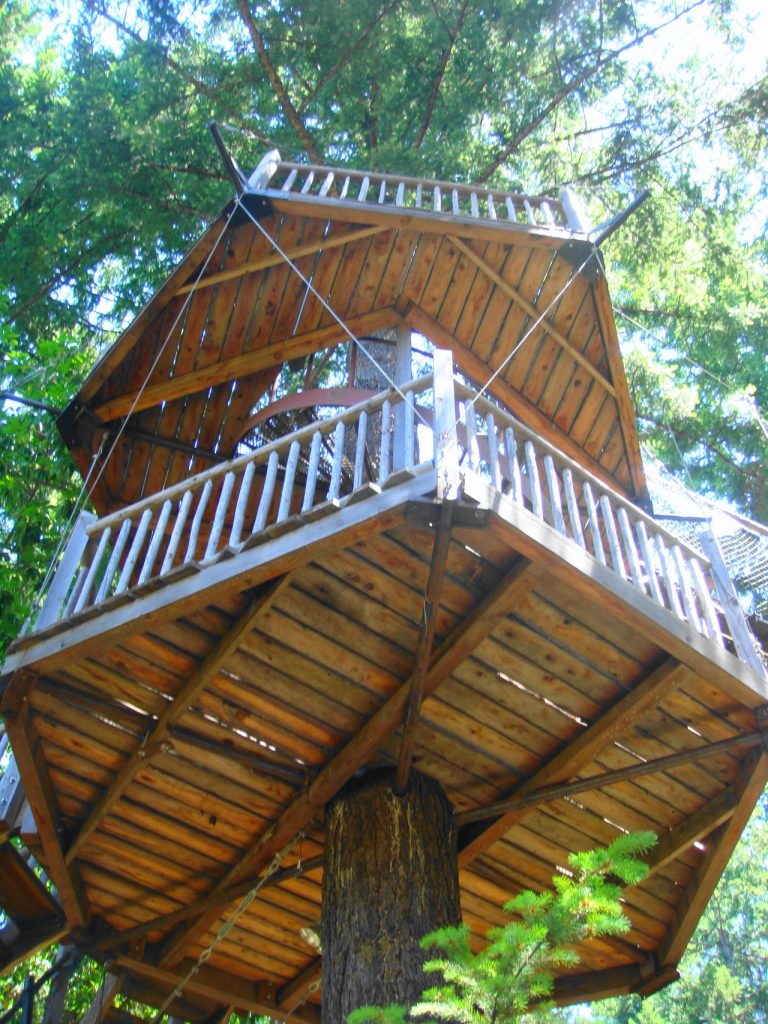 A treehouse is a childhood dream for many of us but who would have even considered the idea of a two storey treehouse? This amazing construction has steps leading to the first floor and a spiral staircase to the floor above, the lower floor has the larger seating area but the upper floor will have the best views. Each floor has a wrap around balustrade but, as there is no actual house part to this structure, it will be a treehouse for those warmer days.