Purists insist that a garden room must be built only from wood and that the roof must be tiled, they hark back to times past when the garden room was known as a pavilion, often built to mirror the design of the original grand house, although on a much smaller scale. Even then, however, the pavilion was not always a wooden structure; the larger, more impressive versions were very often built of the same material as the main house – stone.
Modern garden rooms are available in a large range of materials and most people are happy to embrace this; position, size, appearance, cost, environmental impact, etc., these are just a few of the things to consider when designing your garden room.
Traditional garden room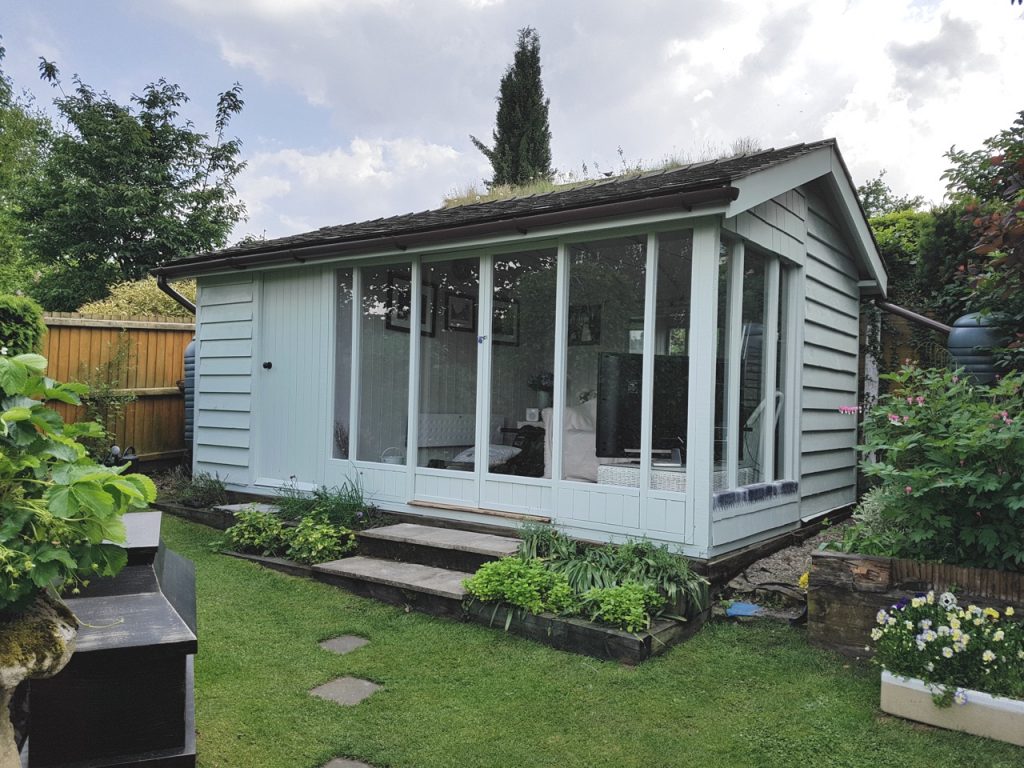 This beautiful garden room is of traditional design, it is constructed of wood with a tiled roof and the large glass windows on two sides will allow light to pour in, even on the most overcast of days. The muted grey/green colour of the structure blends perfectly with its natural surroundings; this is a thoughtfully designed and very well placed garden room. What a peaceful haven this would be with the double doors thrown open on a sunny day with the birds singing and the bees buzzing among the flowers.
Contemporary garden room – small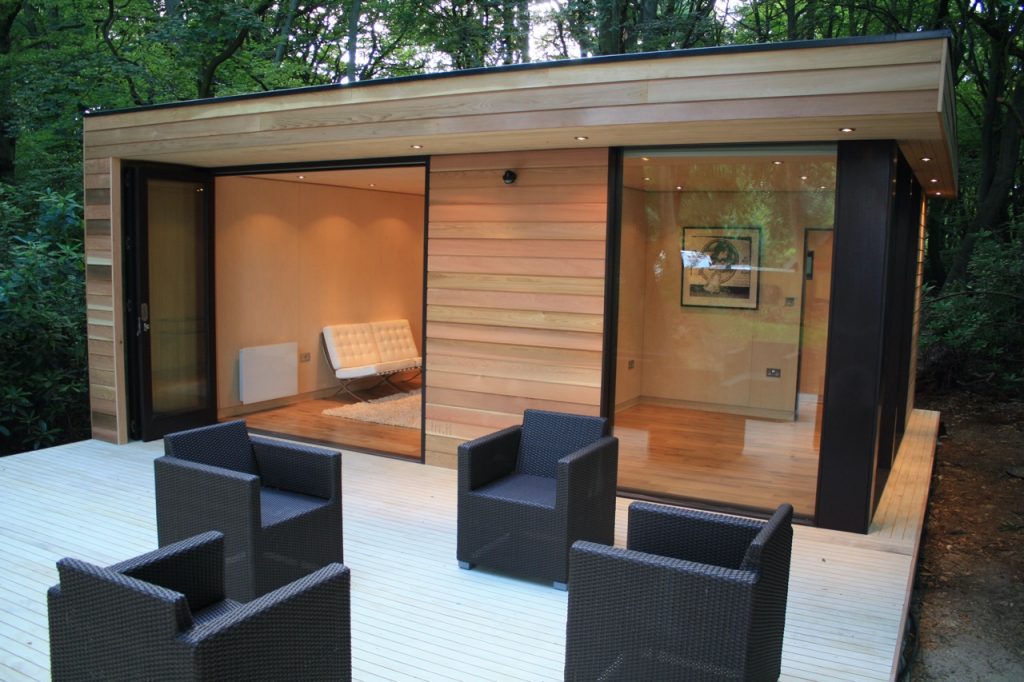 This modern garden room is a minimalistic gem, its clean lines and simple structure contrast beautifully with its rustic surroundings. The reflective glass and the wood used for the walls, flooring and deck means it does not seem out of place in its wooded glade. Suiting a variety of uses, a studio for artists or yoga, a home office or even a gym, this contemporary building would also be a wonderful place just for peace, quiet and relaxation.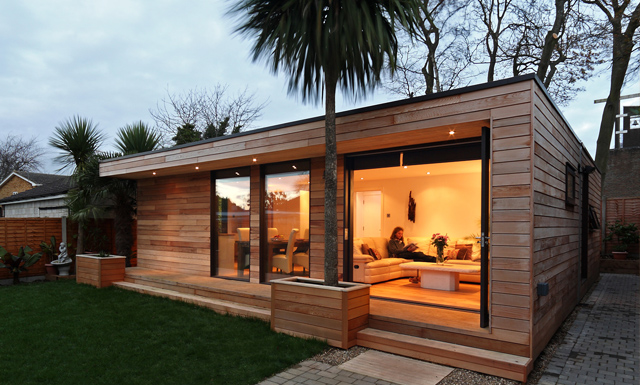 Imagine this stunning garden room sitting at the end of your garden, sleek, stylish and modern and so very, very inviting. A much larger version of the previous contemporary garden room, this building also blends perfectly into its surroundings and the matching planters add a lovely touch of greenery to the wood used in the structure and flooring. Large glass windows and doors allow light to flood in during the day whilst tastefully placed inset lighting gives a warm glow as evening approaches.