Despite the easing of Covid-19 restrictions the popularity of garden rooms is showing no signs of slowing, in fact, as many companies have chosen to allow their employees the option of returning to work in the office or continuing to work from home, it is likely that garden rooms will become even more sought after.
Garden rooms are available in all kinds of styles and sizes, they can be bespoke or bought "off the shelf", they can be ordered and installed on your behalf or you can order one for you construct on a DIY basis, or you can do the whole build yourself from start to finish. One of the most important components of any garden room is the roof; it is also one of the most difficult parts of the construction. The most common type of roof used in garden room construction is a flat roof, probably because garden rooms with flat roofs are generally 2.5 metres high so they fall under the rules of Permitted Development. Pitched roofs are next in popularity; this type of roof is more likely to blend with the style of the main house. It is recommended that you contact your local planning authority if you intend to build a garden room with pitched roof as you may need planning permission.
As with the variety of styles and sizes of garden room, the methods and coverings for a flat or pitched garden room roof are also available in a whole range of types and materials, here we will explore some of the roofing products on the market.
There are two types of insulated panels available for garden room roofs; the first is the steel insulated roof panel. This type of panel has been used in commercial construction for many years and is now commonly found in modular garden rooms. Steel insulated roof panels consist of two colour coated layers of steel with rigid insulation between them; the layers of steel form the exterior and the interior finishes so no further coatings are required. As the panels are structural and interlocking they do not need rafters to support them, this makes steel insulated roof panels a very quick method of installing a garden room roof.
The second type of insulated panel used in garden room roofs is the structural insulated panel (SIP'S), these are commonly used in house building and are becoming increasingly popular in the construction of garden rooms. Structural insulated panels consist of two layers of oriented strand board (OSB), also known as Sterling Board, with a layer of rigid insulation in between. Structural insulated panels can be used to construct the floor, walls and roofs of garden rooms, as they are structural they do not need rafters for support and like their steel counterparts they are a very quick way to construct a garden room roof.
Garden room flat roofs
Your garden room roof may indeed be flat but it will not be level, flat roofs are designed to have a fall to allow water to drain off, the shallow pitch on flat roofs will either run from front to back or side to side. It is important that water is not allowed to pool on the roof as this may shorten the lifespan of the roof.
Ethylene Propylene Diene Monomer (EPDM) is a thick, synthetic rubber that is laid across flat roofs as a whole sheet; this means there are no joints, so no potential for leaks. It is one of the most popular types of covering for flat garden room roofs due to its durability and extremely long lifespan.
Torch on bitumen felt – also known as torch down. Another widely used form of roof covering, torch on bitumen consists of multi layers of modified bitumen felt heat-welded to the roof by the use of a large blow torch. This is a very strong and long lasting form of roof covering and can be used on both flat and pitched roofs. It is a job that should only be carried out by professionals due to the hazards involved with working with a blow torch.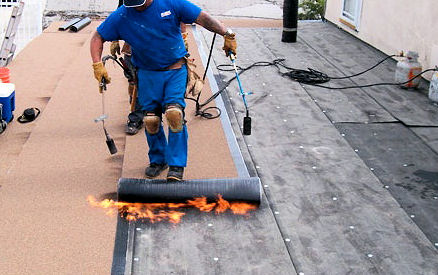 Fibreglass, also known as glass reinforced plastic (GRP) is an extremely versatile, lightweight and durable roof covering. This fully bonded roofing system is available in different colours and surface effects, including a tiled effect. Most fibreglass roofs come with a 25-30 year guarantee, although small repairs can be quickly and easily carried out by the home owner if desired.
Living roofs are often referred to as green or eco roofs, a living roof is basically a roof covered with living plants. Most living roofs consist of a waterproof membrane at the bottom, secondly a layer to protect the waterproof membrane, followed by a growing medium and finally, the actual plants themselves.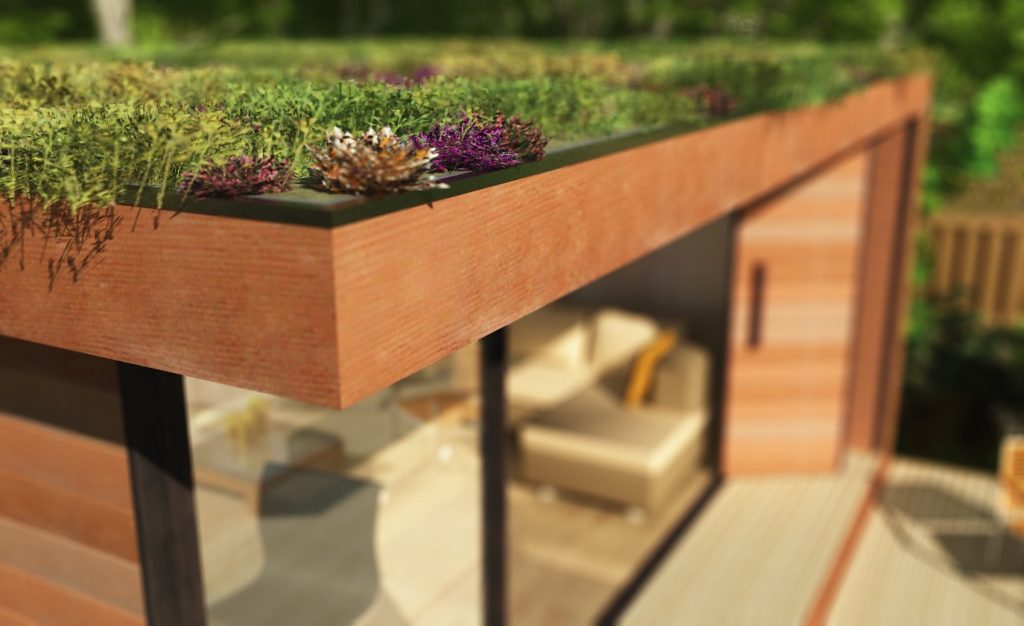 Living roofs are popular because they benefit the environment, help to insulate the garden room and reduce pollutants and dust particles. Living roofs can be created on both flat and pitched roofs and you can cover the entire roof area or just part of it. Most people choose a sedum roof because they are low maintenance and offer year round interest; sedum flowers have a variety of colours. Another popular version of a living roof is the grass roof, this roof uses ornamental types of grass that do not require regular mowing, a cutting back perhaps only once or twice a year. Herb roofs and flower roofs are also popular garden room roofs in the UK.
Garden room pitched roofs
Pitched roofs are popular because they help the whole garden room blend well with the main house, which is likely to have a pitched roof. This type of roof has more character and allows for more headroom within the garden room, there are also more types of roof covering available for a pitched roof.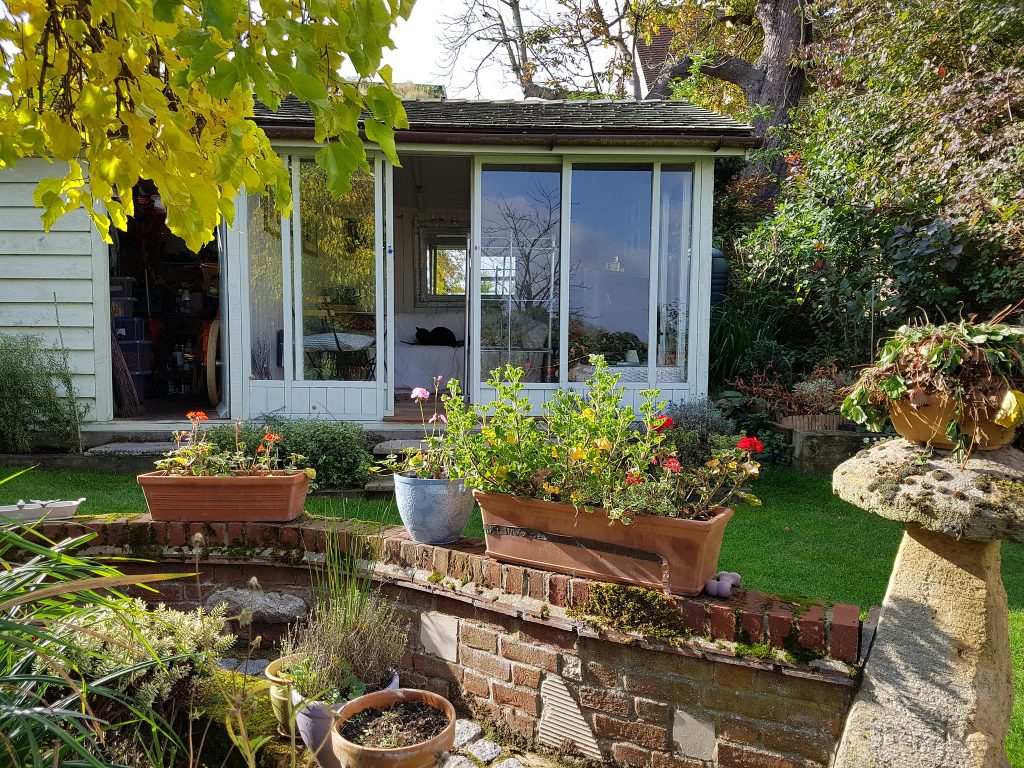 As you can see from the garden room flat roofs section, torch on bitumen felt and living roofs can both be used on a pitched roof, here are more types of pitched roof coverings.
Tiles are a very common form of pitched garden room roof covering in the UK, particularly as they will often blend with the roof covering of the main house, this will be very important if you live in a conservation area.
Roof slates are also a popular form of garden room roof covering for the same reason as tiles; artificial slates may be a better choice than natural slates as they are lightweight, easier to install and are often available at a fraction of the cost.
A thatched garden room roof will not only look charming, it will also provide a high degree of insulation, keeping your garden room cool in the summer and warm in the winter. A thatched roof will be expensive to install, it will also take longer to complete than other types of pitched roof covering.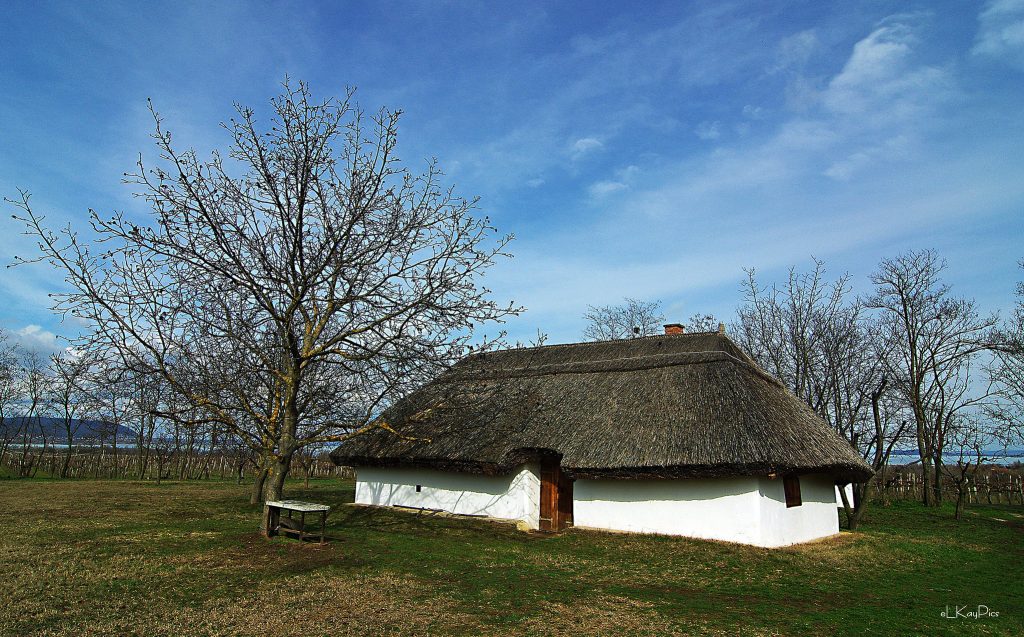 There are an enormous variety of styles available for your garden room roof, along with many different types of roof covering materials. We recommend that you thoroughly research your favourite designs, visit as many suppliers as possible before making your decision and buy the best quality that your budget will allow.