Garden rooms are used for all kinds of purposes, from studio space for arts and crafts to multipurpose rooms for the whole family to enjoy. One of the most popular uses for a garden room is as an office for those who are working from home, it seems that home working is here to stay and more and more employers are encouraging this, some are actually ditching their office space completely!
Reasons for working from home
Groan! Most of us have been there, even if your journey is only a few miles, the traffic is almost always horrendous during rush hour. If you are not squashed into a train or a bus with your fellow passengers then you are probably inching along looking for a place to park.
Not having to suffer the daily commute means that you can start later and finish earlier, you can spend more time with your loved ones whilst being on hand for any family issues that invariably pop up, it is also much easier to make up for that lost work time later in the day.
Not everyone is lucky enough to have a company car or their travel expenses paid for by their employer, a garden office will probably save you a great deal of money on the costs of owning and running a car – or the costs of expensive bus or train travel.
Everyone knows that it is almost impossible to fully concentrate upon work when you are either sat at the kitchen table or sitting on your bed with your laptop on a bedside table, in fact the majority of those working from home find that their work output has improved greatly.
A well built and attractive garden room office will almost certainly add value to your property and your increased output should mean that it will pay for itself very quickly.
A garden room office is probably going to change a great many aspects of your home life, hopefully all in a good way. However, if you are running a family business from home and more than one family member is involved, you may find that a simple, run of the mill garden room office is not going to be sufficient for your needs. For many people a 2 room garden office will be crucial to operating successfully.
Who would need a 2 room garden office?
If regular meetings or interviews in person are an important part of your working life then a separate meeting room will be a very useful addition. You should seriously consider the installation of bi-folding doors and a skylight to allow the circulation of fresh air, as good ventilation is known to help keep us all safe.
Perhaps you are a husband and wife team, or a team made up of two other family members, working side by side or across a desk from each other can often become rather trying, particularly if either of you is easily disturbed or distracted. A two room garden office will allow both of you to concentrate upon your work, resulting in a much happier working environment.
A two room garden office would be perfect for a therapy room; one room could be used as the treatment room whilst the other could be an office or a waiting room. Separate access to each room would allow clients to keep socially distant and protect their privacy. The same set up could be used for any number of different businesses – consultancy, recruitment, IT, finance and legal, to name but a few.
Another reason for a two room garden office would be to have one larger room for your office that contains all the furnishings and equipment required, with the other room as a storage cupboard or perhaps a server room. You may even decide to order a two room garden office despite only really needing a single roomed garden office but you are investing in your dream, your business may be doing well right now but it could suddenly take off and you would then have to extend your one room garden office at a point when time is much more valuable to you business wise. Taking the decision to order a two room garden office is a form of "future proofing".
Many garden rooms are constructed using a modular system; this basically means they are made of prefabricated panels that are assembled on site. This is a fast and efficient way of building a garden room; it is also very flexible as each panel can be positioned to suit your needs. If you require your two room garden office to have one room larger than the other then this should be easy to provide with a modular system. Taking time to plan the layout of your two room garden office is extremely important and anyone who is likely to be using it should be involved. Positioning of windows, skylights, lighting and electric sockets could be crucial for a pleasant and successful working environment. Whilst planning your two room garden office you may consider tucking a small toilet in between the two rooms, this will be convenient for clients and will be much more professional than showing them the way to the toilet in your main house. It will also be a boon when it is blowing a gale and pouring with rain outside!
One of the rooms in your two room garden office could contain a cupboard or sideboard with a kettle, cups/mugs and spoons, maybe even a small coffee machine. It is always a good idea to offer present and future clients some refreshment and it could make all the difference where the signing of a contract is concerned.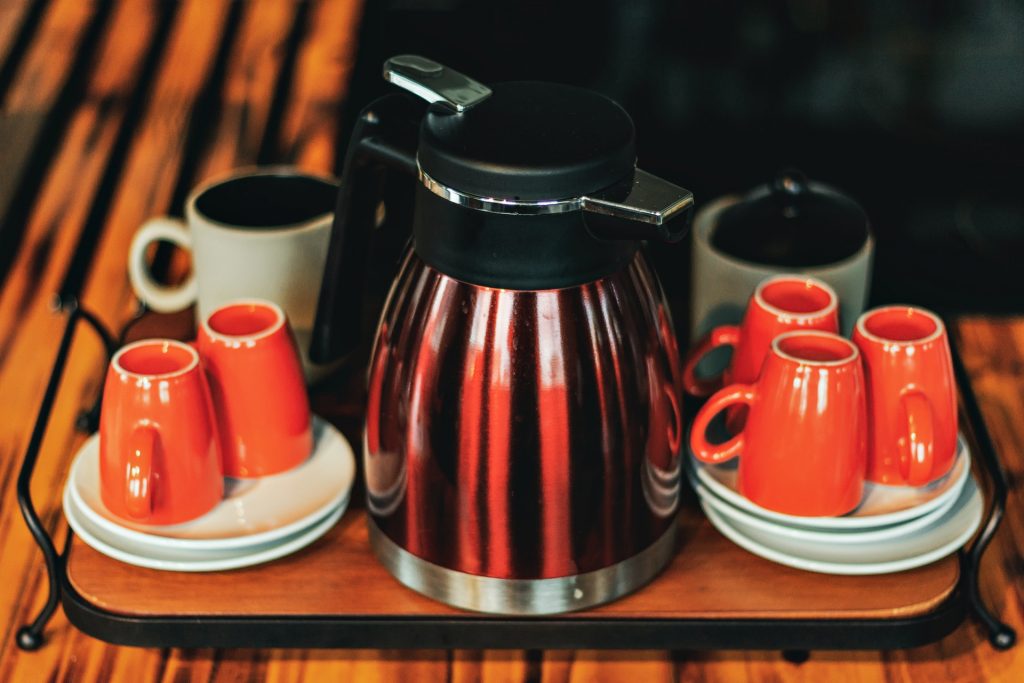 Building a garden room office is not something to undertake without due consideration, particularly one that will have two rooms – however you decide to use them. The sensible approach would be to make meticulous plans, carry out lots of research, seek advice whenever possible and keep it simple, but above all – enjoy yourself!