Time is a precious commodity, if sitting for hours on a train, plane or in a traffic jam can be avoided then it not only gives the environment a much needed boost but it can also give worker productivity a boost too. The global pandemic has taught many companies that their workers are happier and more productive when given the choice of whether to work in the office or from home; some had argued that this would be unsuccessful due to a lack of self-discipline but this does not seem to be the case. The garden office pod can be central to whether a worker is able to successfully work from home, situated in the back garden and away from the hustle and bustle of family life; it is a peaceful haven and the perfect working environment for anyone working from home.
It is also noteworthy that professionals prefer to have complete freedom in managing their work time. Freelancing has always allowed people to manage their time, choose projects that they enjoy working on, or determine their profitability and make rational decisions about fulfilling their responsibilities.
On the other hand, during the pandemic, companies also found that large amounts of money could be saved when employees could actually work from anywhere in the world. This saves paying for city office space and opens up new opportunities for staff working from home.
To do the job effectively, it is necessary to consider the environmental conditions that allow the person to concentrate and be productive. It is highly likely that a properly selected environment, adapted to a person's characteristics, will significantly impact the work process and immediately increase productivity.
Why should we work outside the home?
Our home is our haven, although it is difficult for us to concentrate on work when people around us intrude. Working with your family around you may not even allow you to focus on your day to day responsibilities. Therefore, to solve this problem, you should choose even a tiny space where you can work calmly and comfortably during the day, many people find such a space in the garden and it is called a garden office pod.
What is a Garden Office Pod?
A garden office pod is a type of building that is generally built in the back garden. It can be built to match the exterior style of your home or be completely different with its own design and it can used for many different purposes; however, we will concentrate on the work environment that is so important for staff working from home.
The office space in your garden does not have to be visible to everyone; on the contrary, if you have a large garden, you can hide your garden office pod among the plants and trees to create more privacy and gain protection from nearby road noise.
Connection with the world
Technology allows us to connect to anywhere in the world, which means we can work from anywhere in the world, providing we have an internet connection. Many small businesses already use garden office pods; it is the perfect choice for start ups as it is a sensible investment that avoids the costs involved with renting or buying office space.
What is in the Garden Office Pod?
You don't have to think of a garden office pod as a small and cramped place. It is an environment that the professional plans according to their tastes, requirements and resources. The building can also have multiple rooms, including a kitchen, toilet and an additional seating area.
Garden pods at different times of the year
The garden office pod is more than just a one season workspace, as it is fully insulated it can be used all year round. Heating and cooling systems will help make it a very comfortable place in which to work, whatever the weather.
How quickly can a garden office pod be built?
Once you have made your decision to build a garden office pod in your garden and have installed your concrete base, providing you choose an "off the shelf" product and depending upon waiting times, it should be possible to have it built within a week.
This criterion will encourage business people to buy their garden office pod as quickly as possible and they will not be hindered by the problems caused by the length of the build.
Eco-friendly system
Every one of us is obliged to calculate the impact upon the environment of each and every step we take when we undertake any building project. When creating a garden office pod, we must ensure that any material used will meet high environmental standards, using recycled, eco or green materials whenever possible.
Working from a garden office pod
Setting up a workspace is an important step towards independent work, but setting working hours is an important factor in keeping you productive outside the office. If you worked on a standard schedule before setting up your home office, it would be better to keep track of your daily routine from your garden office pod. Sometimes, while working from home, a person can feel that he is on vacation and will often postpone work for the next day or week. For your garden office pod to help you succeed, it's essential to work on a schedule. Usually, when working in the office, no one watches television or listens to music and it is important that you should avoid these kinds of distractions when working in your garden office pod. Self discipline is an important part of working from home.
Remember you will not be wasting time sitting in traffic jams as you commute to and from work, this will give you more time to spend with your loved ones.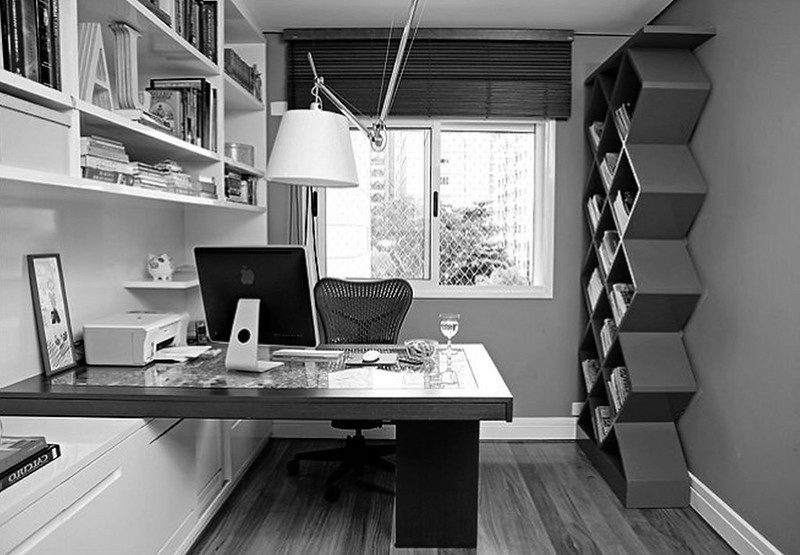 Run your own business
If you have your own business and are very interested in working from home, then the garden office pod is sure to become the best workplace for you. Small businesses often have to organise online seminars or interview applicants, which can be a very inconvenient task at home. The office in the garden allows you to avoid the inconvenience caused to people by the informal environment and gives more confidence in doing business.
Renting an office from which to run your own business is expensive and it is a cost that most start ups cannot afford, consider how many global companies began life in a garage or spare bedroom. A garden office pod is an intelligent investment and it is much more comfortable that a draughty garage.
Organisational problems
Working in a garden office pod brings great comfort and pleasure to employees. Still, it becomes a big problem for the employer himself, who must define and develop a clear policy regarding the employee's responsibilities. You need to define exactly what the company expects of its employees and identify the positions that can be taken remotely.
Duty
It is important to write down the employee's schedule as they may not be motivated enough to keep working in their garden office pod. Responsibility and trust contribute to flexibility, making the rules for working with a team in an organisation more convenient.
Definition of productivity
If the garden office pod is your day to day workplace and you use it to run your own business, productivity may be determined by the income you earn as a manager. When you are an employee of a company, productivity should be determined by the organisation's policy, time spent, customer interactions, or problems addressed. Companies need to decide on systems for evaluating employees and criteria for assessing the results obtained.
Technical support
The main advantage of a garden office pod is that it is equipped with a full range of modern technologies; however, employees working in the company will still need technical support for solving technical difficulties when working in a garden office.
Less control
When working remotely company managers have less control over employees, it is important to be aware of how the employee is coping with working from home rather than concentrating upon how much time he spends at work. It is necessary to change the culture of leadership, where coaching plays a critical role. Managers have a responsibility to maintain and strengthen relationships with employees through continuous communication; remote meetings with team members will achieve this.
Work dress code
Pyjamas are really comfortable when working in a garden office pod, but working like this will affect your productivity. Clothing affects how you do your job, whether you show enthusiasm, and how you relate to others. Changing your daily routine, eating, and then heading to the garden office pod will positively affect your productivity throughout the day.
Energy resource
When working in a garden office pod, you cannot go to the refrigerator every second and stuff yourself with sweets; junk food is one of the worst things for distracting anyone from their work, that sugar high doesn't last long and then you will be struggling to concentrate.
Spend more time outdoors
Working in a garden office pod allows you to relax outdoors or take a walk after work in your favourite and familiar environment. You no longer have to spend a lot of time getting home from work so you also reallocate your physical resources and continue working with more energy.
Spend your morning productively
Successful people are in control of almost any situation. Mark Zuckerberg, for example, always wears the same clothes in the morning because he makes very few decisions, Jeff Bezos spends the morning with his family, and a long breakfast is the central ritual of a successful day. In a garden office pod, you no longer have to waste time worrying about delays, finding your car keys, or escaping without breakfast. A personalised morning routine allows your body to wake up properly and you can enjoy spending time with your family before moving into the garden office.
A morning with your family will ease your work burden and help you cope effectively with a busy day. Define your most demanding tasks for the morning so that the rest of the day goes by more calmly and leisurely. This will help you to feel more motivation and work productively.
Find motivation
Working remotely from your garden office pod depends on your intrinsic motivation, so read something positive and motivating every morning to remind you that every day of life is an opportunity, and you should definitely take advantage of this opportunity. Working from your garden office pod allows you to spend more time with yourself, seeking to understand and solve problems and achieving your goals. The greenery or sunbeams that are visible through your windows will energise you throughout the day and make your garden office pod an indispensable place for you.
Every day, we have to live in an increasingly busy and stressful environment but technology is changing this. The garden office pod is a premium workspace which takes us away from the stressful and annoying noise of a traditional office routine, from the annoying additional challenges of relocation, allowing us to create our career needs, with any budget, or just manage and grow our business and take pleasure from everyday tasks.
Special thanks in.it.studios for providing the image