The main difference between an orangery and a conservatory is the orangery has a flat roof with a glass lantern and the conservatory has a pitched glazed roof.
Large panels of glass were being produced in 17th century Europe, thanks to the advances in glass production; this resulted in the availability of large windows for those who could afford them. Buildings of brick or stone construction with tall, south facing windows allowed the wealthy to grow citrus fruit trees and other non native plants, although it was not until the 19th century that the lantern roof was introduced. The orangery became a symbol of status with owners proudly displaying grand architecture, often matching the original house, and exotic plant collections from around the world.
An orangery is considered to be a single story extension; this means that, under the rules of permitted development rights, you may not require planning permission. It is recommended that you always check with your local authority before commencement of construction. You should be aware that conservation areas will have greater restrictions.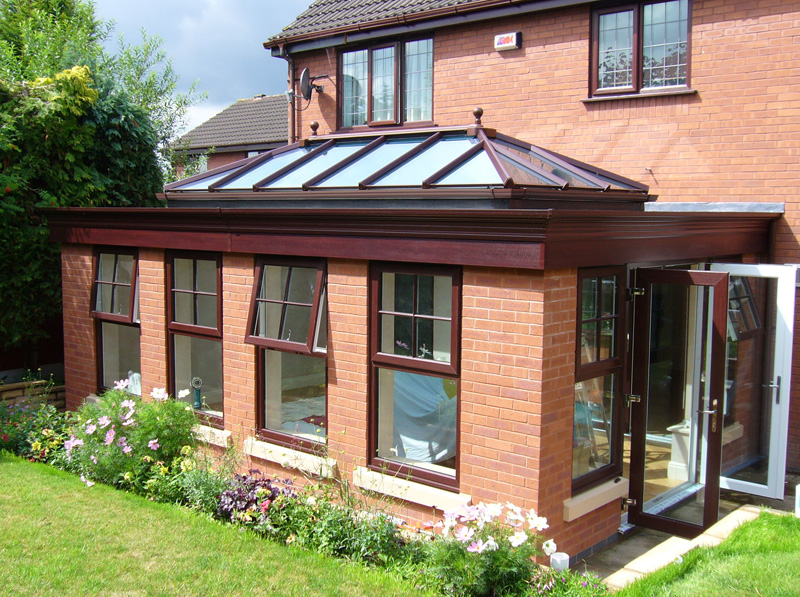 This contemporary orangery is built of brick to match the main house; the windows, roof and lantern also blend well with the original building.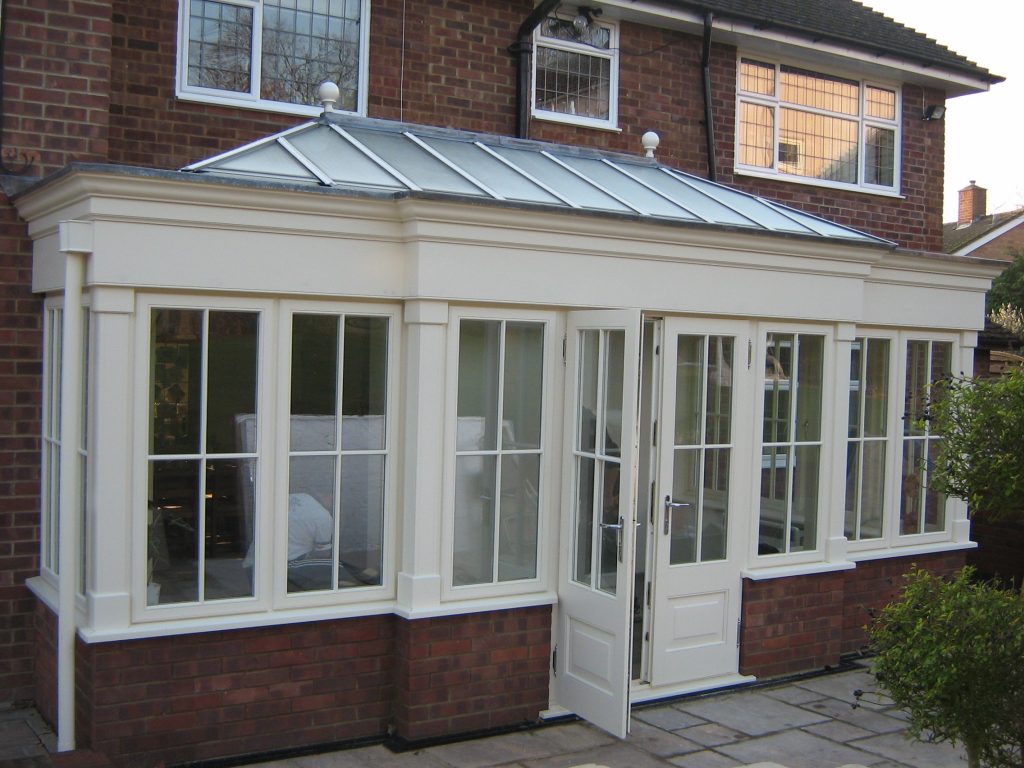 This orangery is a modern version of a traditional design. The hardwood framed glazing sits upon a dwarf wall base made of brick and the large lantern covers most of the flat roof. The symmetry, double doors and pale colour combine to make a very elegant building.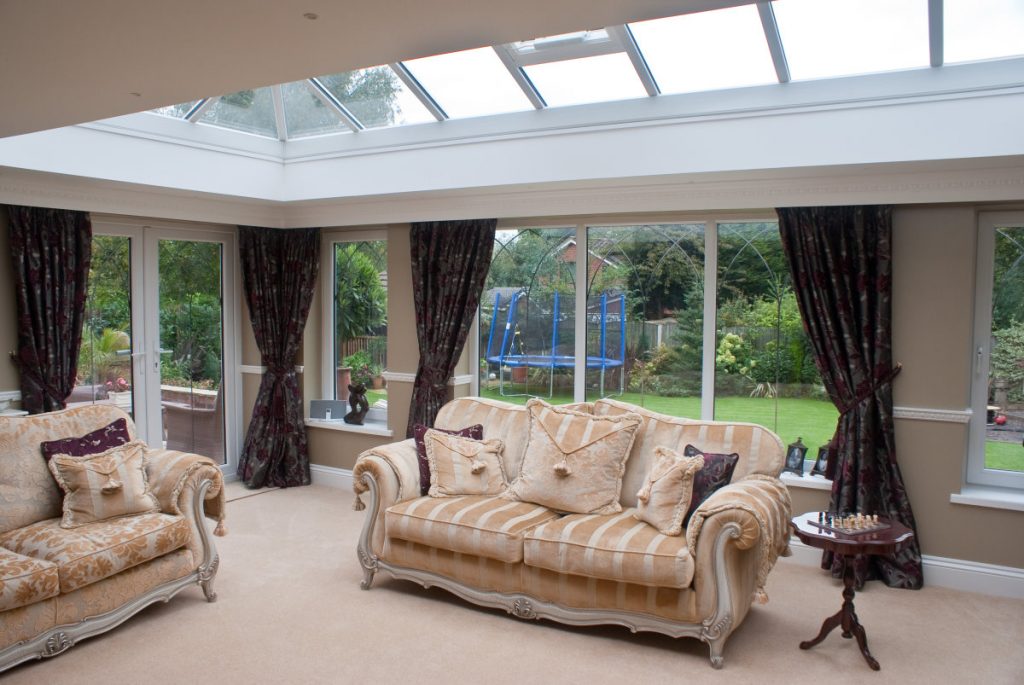 This is a perfect example of the interior of an orangery, light floods into this elegant room from the lantern roof and large windows and the double doors open up to give a seamless link to the garden. Whether your orangery is large or more modest, the sense of space and light is sure to be wonderful.