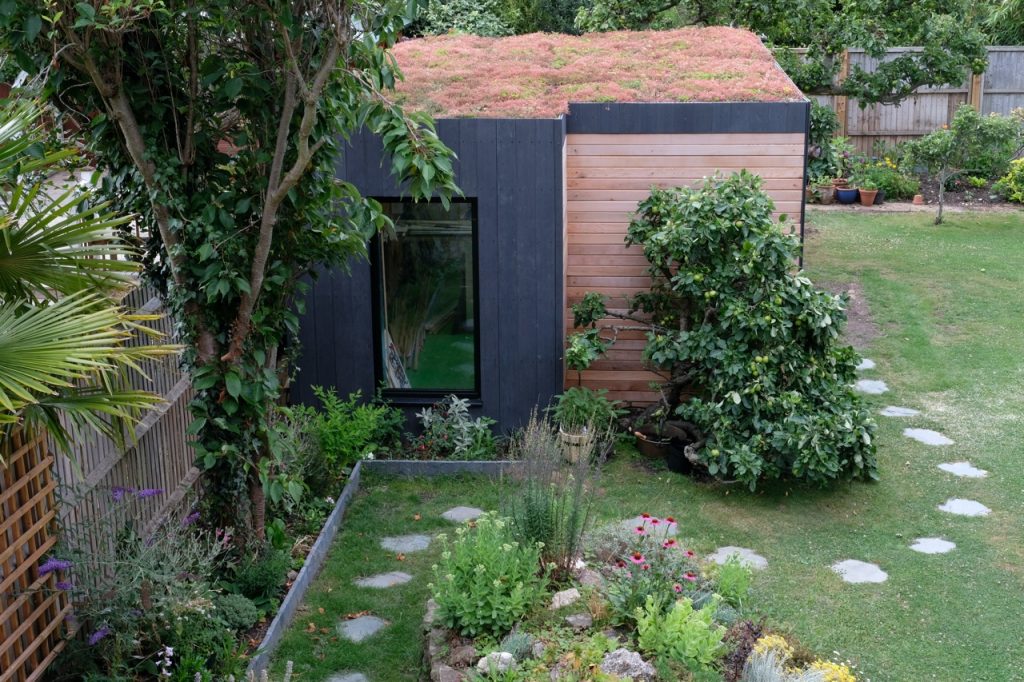 The eco garden room is similar in appearance to many other garden rooms but they are highly energy efficient and kinder to the environment. Constructed of sustainable wood sourced from renewable, certified suppliers, the eco garden room is the only choice for those who want to reduce their carbon footprint and save our planet for future generations.
Multi layered floor, walls and roof, along with double or triple glazing provide a high degree of insulation, helping to keep the room warm during those chilly winter days and cool in the summer. Many suppliers also offer renewable energy options, such as ground heat pumps and under floor heating, solar panels and wind turbines.
A favourite among eco garden room owners is the living green sedum roof, not only is a sedum roof known to greatly improve insulation values, it is also attractive to the wildlife in your garden.